Check out movies
The book "Le fjord du Léman" is available in the following bookshops: Payot Geneva Rive Gauche, Payot Lausanne, Payot Vevey, "Le Vent des Routes" in Geneva, Siordet in La Tour-de-Peilz and Fnac stores in French-speaking Switzerland as the one in Lausanne. The documentary series Planet Mosaic in France ("Wide Screen Canvas") was produced during eight years in four of the most beautiful regions of France: Rhone-Alpes, Provence-Alpes Côte d'Azur and Brittany. Meeting with extraordinary characters: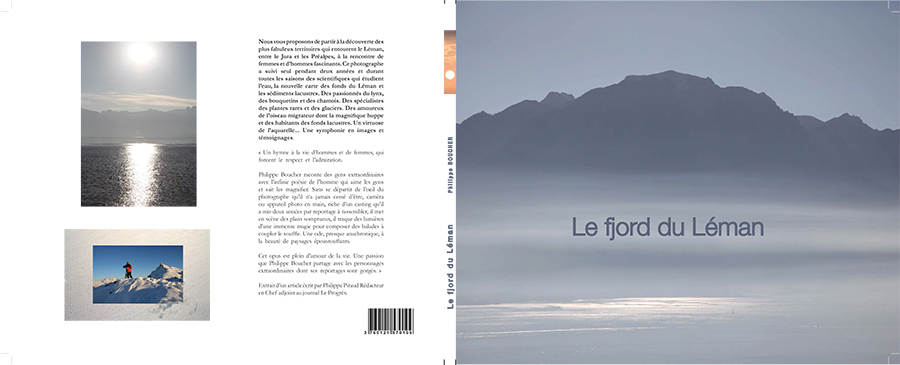 We invite you to explore the most fabulous areas surrounding Lake Geneva, between the Jura and the Prealps, to meet fascinating women and men. This photographer has followed alone for two years and during all seasons scientists who study water, the new map of Lake Geneva's bottom and lake sediments. Lynx, ibex and chamois enthusiasts. Specialists in rare plants and glaciers. Lovers of migrating birds including the magnificent hoopoe and inhabitants of the lake bottoms. A virtuoso of watercolor ... A symphony in images and testimonies. "A hymn to the lives of men and women, who demand respect and admiration…" "Philippe Boucher observes the lives of some extraordinary people, depicting them with a boundless poetry that reflects the love and respect he has for his fellow man. Philippe brings a photographer's eye to his art, producing sumptuous panoramas, tracking the magical light that sweeps across the mountains and leading us on a fabulous voyage through breathtaking landscapes in the company of a cast that, for each film, took an entire year to assemble. The result is this almost anachronistic ode to the beauty of our Planet. "Planet Mosaic" is full of the love of life; a passion that Philippe Boucher shares with the extraordinary people that populate his films." Extract from an article written and published by Philippe PITAUD, Deputy Editor-in-Chief of Le Progrès newspaper.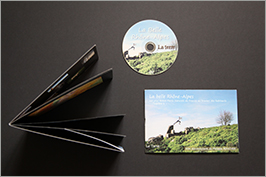 Chapter 1 "Beautiful Rhone-Alps"
DVD + booklet  : Beautiful Rhone-Alps : 52 minutes The Ain, five landscapes in one : 30 Min 25 The ibex of the White Lake : 3 min 30 Coring on the White Lake : 5 min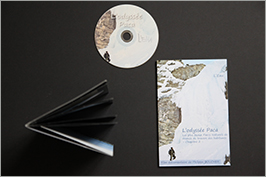 Chapter 2 "The Paca Odyssey"
DVD + booklet  : The Paca Odyssey : 52 minutes Insects of Mercantour : 7 Minutes Coring on the Allos Lake  : 6 min Six audio reports: 4 min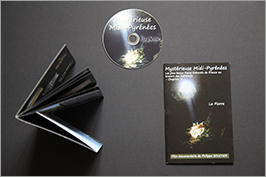 Chapter 3 "Mysterious Midi-Pyrenees"
DVD + booklet  : Mysterious Midi-Pyrenees : 52 minutes From 1 000 cows to 1 000 lakes: 30 Minutes The Four Stones Black Cave  : 6 min 50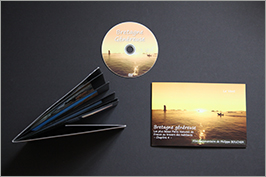 Chapter 4 "Generous Britain"
DVD + booklet: Generous Britain : 52 minutes The road of the fjord : 46 minutes